The Power of Winter Golf Fitness Conditioning to Improve Your Game
Baby, It's Cold Outside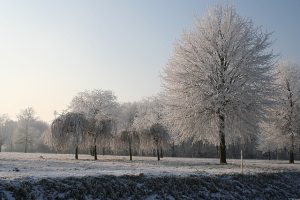 To an avid golfer who lives in the Northern U.S., it can feel like the winter months move by at a snail's pace.  Instead of deconditioning, now is the ideal time to review any weaknesses that have hindered your game. To take full advantage of the offseason, work on winter golf fitness conditioning and you will undoubtedly start the season stronger, more powerful, and more fit than before.    
Ask yourself the following questions:  
Do I begin the season getting excessively sore after playing?


Do I experience back, hip, shoulder, or knee pain? 

Am I prone to golfer's elbow, tennis elbow, wrist tendonitis, or rotator cuff issues?  

Have I had any surgeries involving these areas

Has an injury kept me off the course for any length of time?  

Do I need to take NSAIDs to play without pain?

Do I struggle to get my golf swing to stay balanced and consistent? 

Have I reduced my playing time or frequency due to low endurance, pain, or fear of injury?

Have I tried to improve my performance without much success?  
If you answered yes to any of the above, it's time to add a whole new component to your preparation for the upcoming season.  There's no question: golf is hard on the body. There's an increasing awareness of the significance of fitness training for golf, highlighted most recently by eight-time PGA tour winner, Bryson DeChambeau. He's credited his targeted workouts and increased fitness with being able to hit the longest drives of his career, described in this article from Men's Health.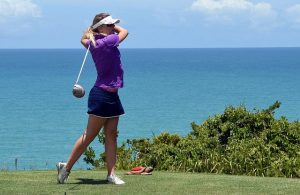 Doing golf-specific workouts during the offseason will not only enhance your performance but will do wonders for your overall health and fitness. A tailored, well-planned and executed golf workout regime will help to improve your endurance, flexibility, strength and power.  Further, it will reduce the risk of injury and may help lower your golf scores.
How It's Done
There are many ways to address the golf-fitness paradigm. Trying to analyze and correct every physical weakness and flaw in your swing can be time-consuming, mentally exhausting, and frustrating. Golf requires highly specific torso rotation, complex hip and shoulder movements, and sequential neuro-conditioning. Since Golf is such a complex game, trying to create a fitness routine on your own can lead to injury and result in more frustration.
My approach to designing winter golf fitness programs is to strengthen and condition the body to perform a high-level golf swing without injury. I do this through a combination of Dynamic Flexibility and movement and Tabata, a form of HIIT (High-Intensity Interval Training). Dynamic flexibility utilizes functional movements involving the body's force and momentum to take a joint through its full range of motion. These same exercises can also be done as a warm-up prior to tee time or other activities to prepare for optimal performance and reduced risk of injury.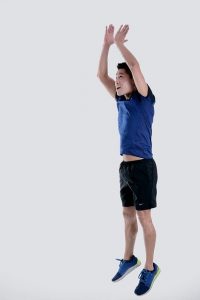 HIIT consists of short alternating periods of intense exercise with recovery periods of passive or mild-intensity movement. The intense training used in HIIT includes precise moves to strengthen the golf-specific muscles of the legs, hips, torso, back, and arms. Using this strategy is an excellent way to improve golfers' balance, power, coordination, endurance, flexibility, and overall fitness.  
What the Workout Looks Like
Here is what a sample workout may look like:  
Note:  A knowledgeable and experienced trainer should always assess your present state of fitness in order to design challenging but safe workouts.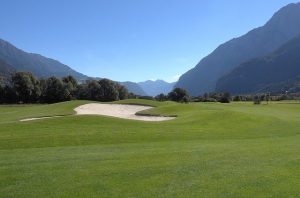 Play Like a Champion
While you're working to perfect your swing, don't underestimate the impact that winter golf fitness conditioning and year-round golf workouts will have on lowering your handicap.  So whether it's the great outdoors, time with friends, or the challenge of the game itself that lures you to the course, make sure you're getting the most out of your preparation for the season to make every glorious moment count.     
To find a winter golf fitness program that meets your specific needs, contact a fitness pro who is knowledgeable in the areas of Dynamic Movement and Tabata training. If you haven't worked with a fitness professional before,  please read our blog, "How to Choose a Personal Trainer." To learn more about how we may help you, visit our Fitness Programs pages for more information.