How to Choose a Personal Trainer:  The 10 Most Important Things to Consider
This article reviews how to choose a personal trainer and the 10 most important things to consider. After reading, we invite you to head over to our Fitness Programs to learn about the fitness training options we offer. Enjoy the article.
If you're unsure of what to look for in a personal trainer, the following checklist is for you! It will ensure that you to hire a true professional that you can trust and enjoy working with. Some of the items you can easily check online; others will require asking direct questions.
1. CERTIFICATION

A personal trainer should be certified because that's your assurance you're working with a trainer who knows to provide you with a safe and effective workout. Not just any certification will do. Choose a personal trainer who has been certified by a nationally recognized certifying organization, like the American Council on Exercise (ACE). ACE is the largest not-for-profit fitness-certifying organization in the world.
Personal trainers earn their certification through ACE only after passing an intensive three-hour exam and written simulation on exercise science and programming knowledge, including anatomy, kinesiology, health screening, essential nutrition, and instructional methods.
2. EDUCATION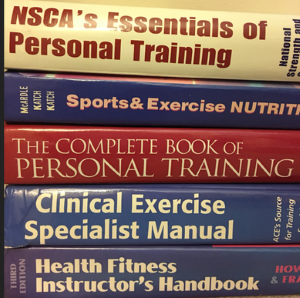 Many of the best personal trainers will also hold a college degree in Exercise Science or a closely related area covering all aspects of exercise and human physiology. This suggests that they have more in-depth knowledge than a trainer without a degree and that they invested time and money in this field due to genuine interest.
3. REFERENCES
Nothing speaks louder than a good reference or review! Ask for references or check online reviews of any trainer you are considering hiring. Begin by checking the trainer's website and social media pages to read reviews from clients who have worked with them. You can also ask the trainer for the names and contact information of other clients with goals similar to yours. Ask them directly if they were pleased with their workouts, if the trainer was punctual and prepared, and if they felt their individual needs were addressed. The best personal trainers are those who receive high praise from their clients.
4. LIABILITY INSURANCE
All professional trainers should have active liability insurance. Many personal trainers operate as independent contractors and are not employees of a fitness facility. It is, therefore, incumbent upon them to carry their own liability insurance.
5. WRITTEN BUSINESS POLICIES
A reputable personal trainer will ensure their clients understand their cancellation policy and billing procedures. The best way to avoid confusion and to protect your client's rights is to have those policies in writing.
6. PLANS TAILORED TO YOUR SPECIAL NEEDS
A highly qualified trainer will be able to tailor your workout plans to any health-related needs you may have. Personal Trainers should always have their clients fill out a health history questionnaire to determine their needs or physical limitations. If you have a medical condition or a past injury, your personal trainer will need to take these into account. If you're under a doctor's care, your trainer should be willing to discuss any exercise concerns with your doctor. They should also request a health screening or release from your doctor's office.
7. RATES THAT REFLECT THE TRAINER'S EDUCATION, EXPERIENCE & CREDENTIALS:
Learn the trainer's rates early on. Rates will naturally vary according to the above items and the length and location of workout sessions. For example, a personal trainer who works in a fitness club will probably charge less per hour than one who works independently and provides in-home service.
8. SCHEDULING FLEXIBILITY: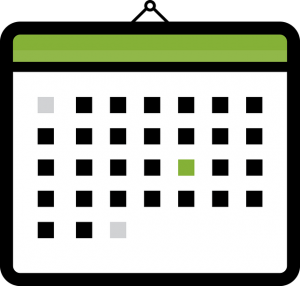 Don't forget to ask about the trainer's availability. Even if they check every other box, if they are not available during your only free times to exercise, you likely won't be a good match!
9. TRAINING PHILOSOPHY:
You can learn a lot about the trainer by asking about their training philosophy. Specifically, you may want to hear their approach with clients whose goals, fitness level, starting point, or age is similar to yours. The best personal trainers motivate their clients by positive, not negative, reinforcement. Most importantly, the trainer should be someone you genuinely like.
10. GENUINE INTEREST IN CLIENTS:
Does the personal trainer invite you to explain your goals, fitness background, special needs, or other key factors that will affect your training? Do they seem genuinely interested in helping you? The best trainers will take the time to listen to you.
Beyond these key elements, there are some personal preferences you may want to consider. For instance, you may be more comfortable hiring a female or male trainer.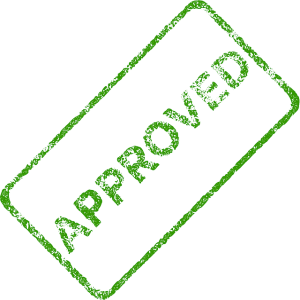 When the personal trainer you are considering checks all the above boxes, you can be confident they are the one to hire and will help you reach your goals efficiently, safely and happily ?.
We hope you enjoyed this blog on how to choose a personal trainer. If you would like to receive notifications of new blog posts please use the form below. Thank you.